Repco Merchants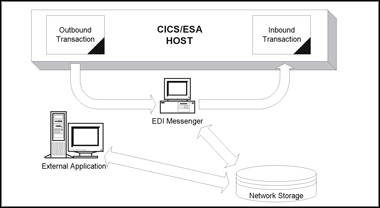 EDI Messenger
Project Brief
A requirement has been raised to perform EDI data transfers for our IBM mainframe CICS/ESA platform in a B2B scenario. Current EDI transfers are performed via our PC LAN based application but in order to perform the transfers from the mainframe environment er need to purchase the mainframe version. Initial investigation proved existing mainframe solution to be extremely costly.

IRIE solution
Architected a solution to utilise the existing PC EDI application, providing a bridge between the two dissimilar platforms. The CICS Client GUI Windows based application switches messages in real time between the companies IBM CICS/ESA mainframe and the LAN based EDI messaging system.

Complete project management was undertaken by IRIE directing mainframe requirements as well as program development from concept through to live implementation. The alternative solution to purchase the mainframe based solution would have cost more than three times the cost of the IRIE solution.